STRATEGIC POSITION
Matching Product Value to Target Customers
Your company has an innovative technology with a diverse set of applications. But can you identify the key application and characterize the ideal customer who will benefit the most? This is our signature service, where we help you better position your products, identifying which application your technology really excels at, what solutions customers really need, and characterize who those customers are. We kick off the project with an internal assessment, research the market and competitors and conduct a voice of customer (VOC).  This provides a foundation for developing your Strategic Positioning that we translate into targeted and impactful marketing activities and tactics. With a focused strategy you'll be better positioned to reach your goals faster.
STRATEGIC MESSAGING PLATFORM
What are you selling and why would anyone want to buy from you? With a well-crafted Strategic Messaging Platform—a Goldfish original service—we'll help you clearly articulate the value of your offering and succinctly describe what you sell. Well-developed messaging helps support your position in the marketplace, neutralizes the competition, and drives consistency in all downstream communication activities that'll make you top-of-mind with target customers.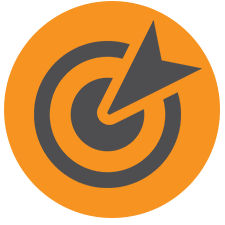 BRAND PLATFORM
Your company is a brand. Your logo and company name represent your business. When people hear your company name and see your logo, what do you want them to think? How do you want them to feel? Don't leave it up to customers to come to their own conclusions. Strategically plan for what your company stands for and how you are perceived. Goldfish will help you define your brand platform to include active purpose, brand imperatives, positioning statement, core values, value proposition, and mission and vision. Through this exercise you can establish a brand identity that truly reflects who you are as a company and build passion and alignment from your team around a brand they can confidently stand behind.
CONTACT US
Amy Duncan
Founder and Chief Marketing Consultant
Life Science Marketing Consultant
Goldfish Consulting, Inc.
+1.858.876.7009
info@goldfishconsulting.com