STRATEGIC POSITIONING DEVELOPMENT
Matching Product Value to Target Customers
Your company has an innovative technology with a diverse set of applications. But can you identify the key application and characterize the ideal customer who will benefit the most? This is our signature service, where we help you better position your products, identifying which application your technology really excels at, what solutions customers really need, and characterize who those customers are. We kick off the project with an internal assessment, research the market and competitors and conduct a voice of customer (VOC).  This provides a foundation for developing your Strategic Positioning that we translate into targeted and impactful marketing activities and tactics. With a focused strategy you'll be better positioned to reach your goals faster.
STRATEGIC MESSAGING PLATFORM
What are you selling and why would anyone want to buy from you? With a well-crafted Strategic Messaging Platform—a Goldfish original service—we'll help you clearly articulate the value of your offering and succinctly describe what you sell. Well-developed messaging helps support your position in the marketplace, neutralizes the competition, and drives consistency in all downstream communication activities that'll make you top-of-mind with target customers.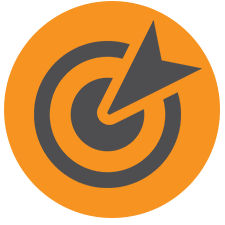 PRODUCT LAUNCH
In preparation for an upcoming launch, whether it's a product, service, or concept, Goldfish can help by conducting research, developing strategies, and summarizing plans. Goldfish will assemble strategic findings on the market, competitors, internal strengths, and customers, and delineate product definition, pricing strategy, distribution, and targeted promotion plan into a summary report that captures the whole plan for use in alignment and training.
MARKETING CAMPAIGNS
Marketing campaigns call attention to a specific product, application, or research area, in an attempt to generate awareness, leads, or grow sales. Well-executed campaigns surround the target customer with frequent communications and compelling messages that incite action. Goldfish can help plan, develop, and execute creative marketing campaigns that target the right customers and help you reach your goals.
COMPETITIVE STRATEGY
Your marketing activities, messaging, and positioning should all relate to a well-developed competitive strategy. Your brand equity, product capabilities, along with the number, size, and strength of competitors in the market help guide the appropriate actions. Goldfish will work with you to analyze your strengths matched to the competition to develop a winning strategy to ensure your success.
CONTACT US
Amy Duncan
Founder and Chief Marketing Consultant
Life Science Marketing Consultant
Goldfish Consulting, Inc.
+1.858.876.7009
info@goldfishconsulting.com