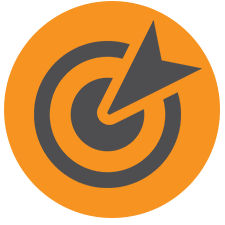 MESSAGING AND POSITIONING
Who are you and why would anyone want to do business with you? If you can answer that succinctly, and consistently, in less than 30 seconds, they you're all set. Unfortunately many companies don't know, or they aren't aligned internally, or their customers don't agree. Through our messaging and positioning service, Goldfish will help you develop a meaningful platform with messaging that resonates with like-minded customers. Once you get this down, and you make a vow of consistency, everything else falls into place.
MARKETING PLANS
Goldfish can help you write a marketing plan that outlines your marketing strategies and tactics. Goldfish marketing plans cover situation analysis, vision, business objectives, target segments, positioning/unique selling proposition (USP), forecast & pricing, competitive analysis, distribution, promotional strategy, collateral, campaigns, budget, and timeline. Goldfish can customize a plan to address the unique needs of your business emphasizing a particular area of interest. With a sound plan in place, you will have a robust strategy to guide your actions and a solid foundation to align your team's efforts for successful execution.
CREATIVE BRIEF
Before undertaking any project, requirements are gathered. In the marketing world these requirements are captured in a creative brief. Traditionally used to guide advertising creative, at Goldfish we use it to guide any design project such as websites, marketing campaigns, events, and presentations. Goldfish Creative Briefs include objectives, target audience, key message, and reasons to buy. Where applicable, we also include product definition, claims and proof, value proposition, messaging goals, and calls to action.
BRAND STRATEGY
Your company is a brand. Your logo and company name represent your business. When people hear your company name and see your logo, what do you want them to think? How do you want them to feel? Don't leave it up to customers to come to their own conclusion. Strategically plan for what your company stands for and how you are perceived. Goldfish will help you define your brand platform to include positioning, core values, personality, brand promise, value proposition, mission and vision. Through this exercise you can establish a brand identity that truly reflects who you are as a company and build passion and alignment from your team around a brand they can confidently stand behind.
CONTACT US
Amy Duncan
Founder and Chief Marketing Consultant
Life Science Marketing Consultant
Goldfish Consulting, Inc.
+1.858.876.7009
info@goldfishconsulting.com