FULL-SERVICE MARKETING AND WEBSITE DESIGN
Goldfish Consulting, Inc. was founded in 2008 with the goal to help small businesses and life science entrepreneurs grow their business. We specialize in helping biotechnology companies and scientific founders create branding and messaging that resonates with like-minded customers and partners. We develop strategies based on VOC, internal audits, and detailed competitive analysis. This provides a foundation for developing value proposition and customer-centric messaging that we translate into marketing activities and sales tools.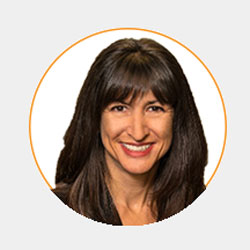 AMY DUNCAN
Co-Founder & Chief Marketing Consultant
Amy has 20 years experience designing and executing successful marketing programs for start-up, mid-size, and large global life science corporations. She's led product management and managed corporate branding initiatives at Life Technologies; developed sales and marketing strategies at Applied Biosystems; and directed product marketing programs at Stemgent, an entrepreneurial start up. She specializes in marketing strategy and launching new brands into the market. She's recognized for her responsiveness, creativity, and professionalism. Amy has a BS in biochemistry from UC Davis and an MBA from San Diego State University.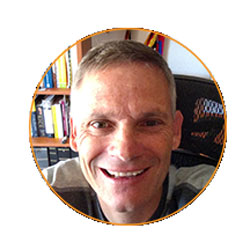 JAD DUNCAN
Co-Founder & Operations Chief
Jad specializes in website development and graphic design. Originally a stock broker and investment banker, Jad spent 10 years at General Atomics managing government contracts and purchasing. In 2000, he co-founded a software engineering government contracting business, growing the company to over 50 employees and $15M in under seven years. In 2008, Jad co-founded Goldfish Consulting having completed his web design certification at UCSD. Jad has a BA in mathematical economics from UC Berkeley, an MBA from San Diego State University, and is a graduate of the UC San Diego Digital Arts Center (DAC).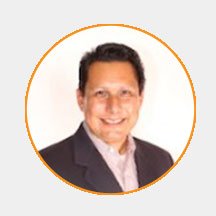 RALPH LINARES
IT and Web Consultant

Ralph Linares leads the team offering information technology services. Ralph has over 15 years experience working with large and small companies in roles ranging from project management to CIO. His expertise is in designing and implementing servers and networks. Prior to starting Goldfish, Ralph led the "Managed IT" services offering at NextLeft, Inc., a leading interactive marketing and technology services firm. His team provided consulting services to a wide variety of industries including financial, real estate, construction, and education. Ralph left NextLeft to start Bravura Networks, a leading San Diego IT outsourcing firm. As CIO, Ralph managed the technical staff and all consultants in addition to performing consulting services. He was the Tier III technical resource for the firm and their clients. In 2006 and 2007, Bravura was awarded the Top 100 Fastest Growing Privately Held Companies in San Diego.
CONTACT US
Amy Duncan
Founder and Chief Marketing Consultant
Life Science Marketing Consultant
Goldfish Consulting, Inc.
+1.858.876.7009
info@goldfishconsulting.com