FULL-SERVICE MARKETING AND WEBSITE DESIGN
Goldfish Consulting, Inc. was founded in 2008 with the goal to help small businesses and life science entrepreneurs grow their business. We specialize in helping biotechnology companies and scientific founders create branding and messaging that resonates with like-minded customers and partners. We develop strategies based on VOC, internal audits, and detailed competitive analysis. This provides a foundation for developing value proposition and customer-centric messaging that we translate into marketing activities and sales tools.
AMY DUNCAN
Co-Founder & Chief Marketing Consultant
Amy Duncan is a founder, consultant, and investor with over 20 years' experience working in the high growth life sciences industry. As a seasoned marketing strategist, she led product management, managed corporate branding, and developed sales and marketing programs at Life Technologies (Thermo) and directed marketing initiatives at an entrepreneurial start up. Through her business, Goldfish Consulting, Amy assists companies at all stages with strategy, execution, and commercialization. She currently serves as chair of the communications committee for the San Diego Entrepreneurs Exchange (SDEE) and fund manager for the third San Diego Angel Conference (SDAC), member of the Angel Capital Association (ACA) marketing and membership committee, and is an advisor with The Brink SBDC. Amy earned a BS in biochemistry from UC Davis and an MBA from San Diego State University.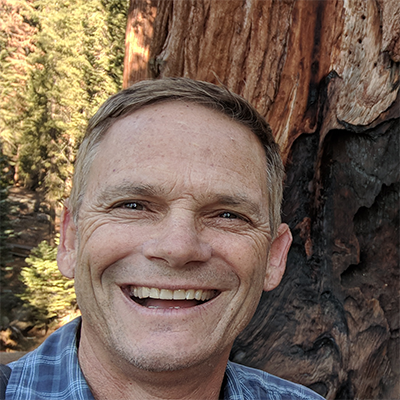 JAD DUNCAN
Co-Founder & Operations Chief
Jad is an experienced investor and entrepreneur with interests in clean technology and electric vehicles. Originally an investment banker with Series 7 and 63 certifications, Jad started a software engineering company, ES3, in 2000 with a successful exit 8 years later. He's since founded a business consultancy and became an angel investor with Tech Coast Angels and the San Diego Angel Conference Funds I-III, where he serves as co-fund manager. Jad has a BS in mathematical economics from UC Berkeley and an MBA from San Diego State University.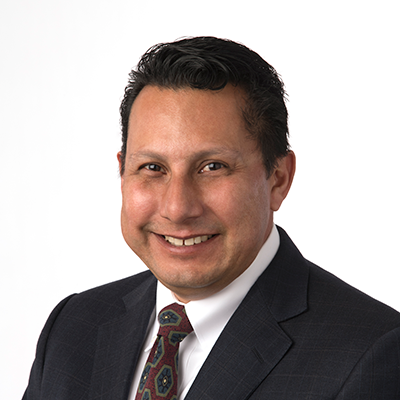 RALPH LINARES
Co-Founder & Chief Information Officer
Ralph Linares leads the team offering information technology services. He brings over twenty years of experience working with companies in roles ranging from IT engineer corporate CIO. His technical and operational expertise, as well as leadership skills, are focused towards the business and technical management of AWS cloud services, local infrastructure, and business operations for startups and high growth companies.   He was most recently at events.com and Pathway Genomics Corporation as CIO and led the engineering teams data security, cloud management, and data compliance.  Prior to starting Goldfish, Ralph started and built Bravura Networks, a leading San Diego IT outsourcing firm. As CIO, Ralph managed the technical staff and all consultants in addition to performing consulting services. He was the Tier III technical resource for the firm and their clients. In 2006 and 2007, Bravura was awarded the Top 100 Fastest Growing Privately Held Companies in San Diego.
DAVID GIEGEL
Scientific Advisor
Dave has more than 25 years' experience in small molecule drug discovery and entrepreneurship, beginning at Parke-Davis and starting his own company, TissueNetix. He is familiar with strategies that target phosphorylation signaling pathways when he headed up Celgene's Molecular Sciences department. There he focused on finding compounds that would selectively modulate kinases involved in inflammation or oncology. He was a scientific advisor for Radical Therapeutics, a startup company repurposing an antibiotic for use in preventing reperfusion injury following a myocardial infarction. In 2012, Dave cofounded TissueNetix to develop a reliable assay for determining the potential of a compound to cause cardiotoxic side effects in humans. The assay was based on aligning iPS-derived human cardiomyocytes on a flexible surface to resemble muscle tissue and monitoring the effect of compounds on calcium transients. Dave spent 3 years as an Entrepreneur-in-Residence at CONNECT in San Diego where he helped startup companies refine their investment pitch. He currently serves on the scientific advisory board for August Therapeutics. He received a BS in chemistry from Miami University (Ohio) and MS and PhD degrees in biological chemistry from the University of Michigan.
KEN HANSEN
Owner, Hansen Photo
Ken Hansen, Owner, Hansen Photo, has been helping companies across the nation tell their sorties through photography. Ken uses state-of-the-art digital equipment, has exceptional lighting skills, and can shoot in his full-service studio of on location. What really sets ken apart is his ability to communicate with his clients and subjects, and through the images he creates. Ken has expertise in corporate, lifestyle, product, and food photography. His clients range from technology companies like Qualcomm to life sciences companies like Alere, CareFusion, and Illumina. He's also worked extensively in the travel and entertainment sectors where his clients include Barona and Viejas Casinos and Harrah's Resort Southern California.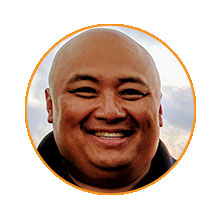 RON PADUA
Art Director, Padua Designs
Ron is a San Diego-based concept artist known for his role as Art Director and lead concept artist developing cinematics for first party PlayStation video games for Sony's Visual Arts Service Group. Before Sony, Ron was a lead designer at the Los Angeles-based broadcast production company, TZLA, where he worked on network ID's, brands, on-air promos, and main titles for companies such as the Sci-fi Channel, Discovery Channel, HBO, ABC, FX Channel, and Hollywood Squares. After art school, Ron began freelancing as a concept designer and storyboard artist for New Wave Entertainment, The Aspect Ratio, RG/LA, J. Walter Thompson, and Blind Visual Propaganda. Ron studied Illustration and Entertainment Design at the Art Center College of Design in Pasadena, CA.
CONTACT US
Amy Duncan
Founder and Chief Marketing Consultant
Life Science Marketing Consultant
Goldfish Consulting, Inc.
+1.858.876.7009
info@goldfishconsulting.com