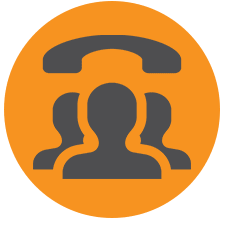 IT and SECURITY SERVICES
Goldfish offers IT and security services that helps companies plan, implement, and maintain their in-house, hybrid and cloud based networks. Goldfish partners with their clients to offer services that range from consulting and strategy for small business to complete IT outsourcing. Goldfish offers hardware, software, and security procurement and support services for cloud based services like Office 365, Amazon Web Services (AWS), Salesforce, and G Suite (Google Apps), in addition to Apple/Microsoft/Android based clients, laptops, smartphones/tablets, servers, and firewalls. Outsourced CIO services are also offered and can help businesses with challenges around business continuity/disaster recovery planning, data compliance with regulations like HIPAA, SOX, PCI, and GDPR. In addition, Goldfish can help with data and technology projects like migrations to the cloud, moving offices (growing or downsizing), negotiating/evaluating services for Internet/phones, or contract renewals.
Goldfish prides themselves in being your trusted advisor for your technology and security needs. We offer custom service packages based on your needs and do not try to upsell based on what an IT company wants to sell you (like the typical "Silver", "Gold", and "Platinum" productized services).
CONTACT US
Amy Duncan
Founder and Chief Marketing Consultant
Life Science Marketing Consultant
Goldfish Consulting, Inc.
+1.858.876.7009
info@goldfishconsulting.com